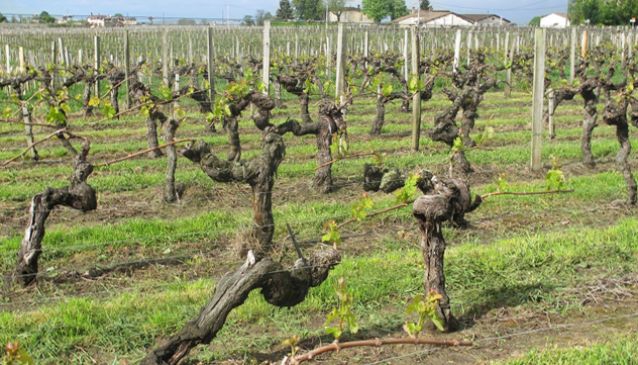 Wine Tasting in Bordeaux
Food & Drink
There are as many differences in the chateaux themselves as the wines they produce
While I know it shouldn't, there's something about wine tasting that intimidates me. No matter how many times I do it, I'll never shake that feeling that no matter how long someone spends explaining the complexities of cultivation, oxidation and fermentation all I really want to do is drink it. Furthermore, once the liquid has slipped graciously from the glass, I will undoubtedly be unable to produce anything more intelligent when asked what I can taste, than 'err… wine'.
This isn't to say I don't appreciate it. I do. I have sipped enough glasses of cheap plonk in my student days to know wine definitely does not all taste the same. I just needed the right environment to find out why.
Step forward Bordeaux.
Setting the scene…
It goes without saying that the following châteaux all have fantastic wines. Similar in colour, but all very different in taste- depending, as I've now learnt, on the soil in which the grapes are cultivated. Clay, limestone and gravel are the common components of the earth in this pocket of south-west France, however, as I was shown there are many ways a winemaker can use these raw materials to their advantage.
My new-found knowledge has also taught me that there are as many differences in the chateaux themselves as the wines they produce:
Best for History & the Personal Touch: Château Siaurac
Châteaux Siaurac has a lot to be proud of. For starters it has just won the International 'Best of Wine Tourism 2012' award for Bordeaux Châteaux in the category of 'Discovery and Innovation'. Not a mean feat considering its competition from around the globe.
However, when you start to learn a little about the philosophy behind the wines here, this accolade seems less surprising. Six generations have worked tirelessly to build and perfect the winegrowing and hospitality practices of the 'Baronne Guichard Wines'. From the marriage in 1919 of Madeleine to Baron Louis Guichard and the acquisition of 'the Vray Croix de Gay' in 1949, to the development of the three estates in 1998 by Louis' son Olivier and the passing of the baton to Olivier's own daughter Aline in 2004, the mantra has always been one of 'croire à la terre, respecter son future' (believe in the earth, respect its future). Indeed, as Aline's husband, Paul Goldschmidt points out; "the wines grown here are not the product of mass modernisation, rather an expression of the quality of their soils and the delicate work carried out on the vines".
The belief that heritage and nature should be preserved (indeed, Château Siaurac has no less than 15 hectares of land dedicated to woods and wildlife), while all the time pushing and innovating for the future is an interesting paradox. Very firmly cemented in tradition and their roots Aline and Paul use this to drive their châteaux forward; and capture a whole new audience of wine lovers.
Wine tastings here are personal, giving you the option of taking away exactly what you want from the experience. If you simply want to try the wine and be informed there are tastings, for the more curious there are workshops and conferences, for those looking to enjoy the wine with food you can have a picnic or gastronomic tasting and if you have little ones there are even children's packages.
The Wines: Château Siaurac (Lalande de Pomerol), Le Prieure (Saint-Emilion Grand Cru Classé), Château Vray Croix de Gay (Pomerol), Plaisir de Siaurac (Lalande de Pomerol), Délice du Prieuré (Saint-Emilion Grand Cru), L'enchanteur (Pomerol).
Visit: The details you'll need to arrange a visit can be found here.
Best for Exploring Bordeaux' 'Secret Garden': Château du Pavilion
For those who haven't yet heard, the secret is out. Bordeaux' 'Secret Garden' has been located and it's well worth exploring, for both its charming scenery and new wine discoveries. The Fronsac appellation can be found just east of Bordeaux, on the right bank, not far from Libourne and it's an area that drips in the kind of beauty you imagine winegrowers of years gone by to have guarded so fiercely from the outside world, only now to have its veil lifted. That isn't to say however, Fronsac is now a tourist trap, far from it. The narrow roads and picturesque villages are tranquil and the vines, undisturbed. This is, the time to visit.
Found in the south of Frosnac, in Canon-Fronsac, Château du Pavilion and Château Grand Renouil continue to flourish. Owned by the Ponty family since the early 1900's their reputation extends much further than the beauty of its surroundings. The 3 vineyards owned by the Ponty's produce some of the region's best wines, which even includes a white (50% Sauvignon and 50% Semillion if you are interested), rare in a region so celebrated for reds.
Michel Ponty and his wife Nadine are the perfect hosts, so if you are looking for tours and tastings Château du Pavilion is a good place to start. And given Mr Ponty is head of La Confrérie des Gentilshommes du Duché de Frosnac (Ambassadors and Guards of the Fronsac Wine Reputation) you are assured a knowledgeable guide.
Visit: To book a tour and tasting phone (Tel: +33 (0)5 57 51 29 57) or email (ponty.dezeix@wanadoo.fr) ahead. Open: Monday to Friday 9-12h/ 14-17h, Sat. 9-12h
Best for Breaking with Tradition & Great Views: Château Faugères
If you thought wine tasting in Bordeaux was all about the past, Château Faugères is perhaps the most striking example of an estate rising to the challenge of modernity and tradition. Much like Château Siaurac, the focus here is very much on the land, and using it to their advantage. The care given to the vines and grapes is meticulous and the cultivation used is natural and sustainable. Nothing new so far then? Well, stay with me. The latest addition to the estate, and indeed the UNESCO World Heritage Site that is the St Emilion countryside is Silvio Denz' winery, sat proudly atop a limestone plateau. Dubbed 'The Cathedral of Wine' the 18th century chartreuse style edifice is nothing but expected. As the architect Mario Botta explains 'for me, the project invites the comparison between 'rational' architecture built by man and the 'natural' evolution of the countryside; with one enriching the other'. Indeed, take the elevator to the sixth floor and the views down to the vine below and this is hard to dispute.
Visit: phone (tel +33 (0) 557 40 34 99) or email (info@chateau-faugeres.com ) to arrange a tour.
Best for Family Fun: Château Villemaurine
Exploring vineyards, wine tasting and children don't immediately go together. We've already seen how this misconception is changing, with Château Siaurac offer up children's packages, and Château Villemaurine is continuing the trend.
Since its purchase in 2007 by the Onclin family Château Villemaurine has seen something of a re-invention. Boasting more than seven hectares the vineyard and fermenting facilities have been totally restructured and renovated, resulting in a win in the 2012 International Best of Wine Tourism award for discovery and innovation.
So far so good for mum and dad, but what about those children? The renovation has also included the miles of underground caves running under the UNESCO Heritage Site that is St Emilion. Coloured lights and sounds have been installed to help tell the story of Emilion the monk, who founded the village. Pictures and displays also illustrate the tale, from the 18th century to the present day. Encapsulating their mantra 'where wine, stone and imagination come together'.
Of course there's a tasting afterwards for those that want it. A delight of the senses with the Château's award winning Saint Emilion Grand Cru Classe wines.
Visit: Booking is advisable (Tel: +33 (0) 5 57 74 74 36), the chateau is open every day from 9:30 – 7pm, except Tuesday when it's closed. English tours are available. Tours cost €12 for adults, €6 for youngsters aged 12 – 17 and free for children under 12.